Courseware Assurance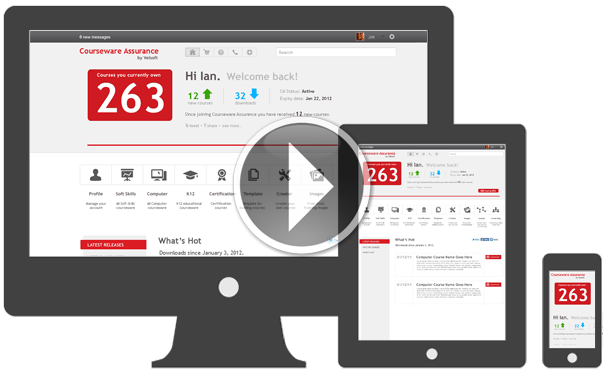 Watch the 3 minutes video above.
About Courseware Assurance
The Courseware Assurance Program is available to all Velsoft and adjunct site customers, past and present. The program allows our customers to purchase a product update and warranty service for a monthly fee. Participation are entitles the participant to at least one new Courseware title per month for our library. So, as our library grows, yours can to.
Courseware Assurance offers:
two new courses each month (this is $12,000 worth of training materials);
access to our new Course Compiler tool (http://www.coursecompiler.com);
an extra level of support;
any updates and enhancements to the materials they purchased (we are always improving the materials);
free bonus activities, courses and downloads;
free access to a library of stock training images to us in their training materials;
disaster recovery;
online access to all the materials 24/7;